Realization on customer satisfaction through quality improvement continuously of all employees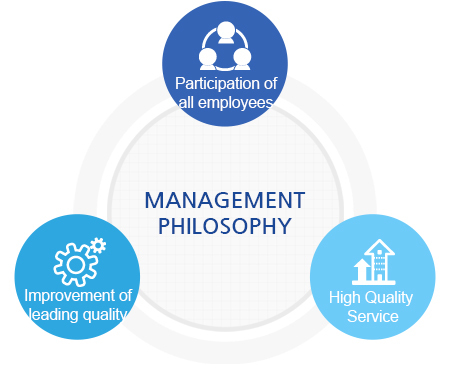 01. Participation of all employees
All employees participate and lead an innovative quality management system.

02.Improvement of leading quality
We carry out us quality improvement activities continuously for fair and accurate testing.

03. High Quality Service
We provide high quality service for customer satisfaction and trust with a certainty.